Oakhaven Residential Care Home
Description
Welcome to Oakhaven. A place for you or your loved one to live life the way you wish.
Set in the leafy heart of Cheltenham, Oakhaven has been in our family for over 30 years and throughout that time it has been my aim to ensure that everyone who moves here is given first-rate care in a first-class environment. It is our attention to detail that I believe makes us the best care home in the area and that is certainly what friends, relatives and professionals tell us. At Oakhaven you will find an experienced, loyal team dedicated to going that extra mile for you.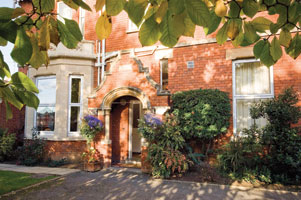 Service Details
Locations:

136-140 Hales Road, Cheltenham

,

GL52 6TB

(directions displayed on map)

Organisation:

Oakhaven Residential Care Home

Service Type:

Residential and Nursing Care

Website:
Further Contact Information
Contact Notes:

By telephone, email, website form, or in person
Time and Date Information
Opening Times:

Open 24/7
Cost Information
Costs:

Details on application
Additional Information
Transport Availability:

Arranged as necessary

Areas Served:

Other areas covered:
Service focus
Catering for:

Older people
This page was last updated on 08 February 2019
This page was last updated on 08 February 2019
/Services/GetMapMarkers/13236
Contact Details
Contact Name:

Mrs Megan Gardner - Manager

Telephone:

01242 528377

Email:
People who viewed this service also viewed
Was this information helpful?
Disclaimer
The information on organisations within the Your Circle directory does not amount to an endorsement by Gloucestershire County Council of their services. Any use is at your own risk. Please check the organisation's qualifications and inspection reports where applicable. See Disclaimer for details.